With most people tending towards sedentariness, excessive weight gains and obesity have become rampant. Needless to say, the menace of excessive weight cannot be overstated. There are myriads of weight loss remedies and therapies out there but most of them are not effective or at best they have very little effect. What is the proven way to lose weight without adverse side effects? Are there proven scientific remedies for quick weight loss? This is where we come in.
With decades of expertise and experience in the weight loss industry, we offer proven weight loss techniques that meet the test of time. Our weight loss technique known as ICE21 allows us to achieve profound results from the first application. The weight loss technique is not only non-invasive but it is comfortable.
The ICE21 Treatment Process
In the ICE21 treatment procedure, we make use of the combined effects of physical treatment by cold and electrostimulation. This helps a lot in reducing the body fat content while also treating subcutaneous connective tissue disease.
The process also helps in treating fibrous type cellulite. This helps in damaging fat cells which helps to make the cell membranes more permeable while altering the cell content including triglycerides.
How Effective is Our Solution?
Our treatment solutions are not only for weight loss but also for skin treatment. We offer treatment solutions that help in rejuvenating the skin, removing veins, and tightening the skin with the use of infrared treatment. Our solutions offer proven effectiveness and results. We make use of scientifically approved skin treatment formulas with very minimal or no side effects to achieve the results.
In need of laser hair removal solutions, there is no better place to be. Our laser hair removal techniques are manned by experts with decades of experience in the industry. This enables us to offer predictable and guaranteed results. We are experts in improving your overall looks and treating any form of skin damage including UV damages, vascular, and pigmentation.
Our Technologies
We make use of state-of-the-art technologies to achieve zero-degree fat melt. Some of the techniques we employ such as electrostimulation and cryo-lipolysis are not only cutting-edge but can also reshape the skin, making it firmer and beautiful.
Furthermore, we employ two technologies for treating overweight problems. The first involves reducing the temperature to zero degrees Celsius. This allows the fat content to coagulate and form a mass, making it easy to be removed. The second technique involves the stimulation of the muscles by electric current. This also helps in destroying the fat cells and thereby helping to tone and form the skin.
Our ICE21 treatment is very effective in treating skin problems and weight loss, improving the overall health, and rejuvenating the skin. Our solutions are guaranteed to make you look younger and more beautiful.
Why Choose Us?
Weight loss scam is everywhere and most people fall victim to it. You don't want to throw money here and there just to lose weight and look better, do you? This is why our weight loss solutions should be taken very seriously. Our solutions are based on innovation and research. We invest heavily in research and development to come up with solutions that are guaranteed to yield results.
Our weight loss solution is guaranteed to help you lose weight within days, ensuring that you achieve and maintain your dream look. We are always available to assist our clients to meet their weight loss goals. Call, email, or visit our office to discuss your requirements and get expert help and services. You will be attended by weight loss experts and assisted to reach your goals.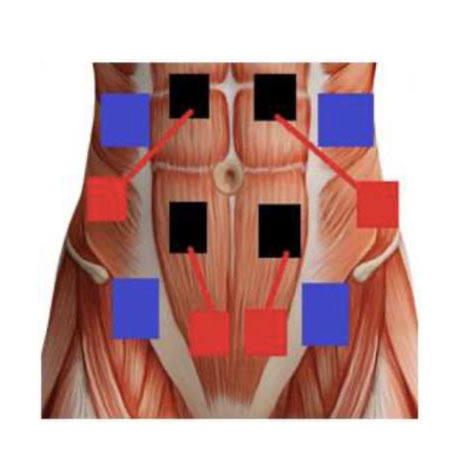 The combined action of the two techniques allows us to achieve visible and tangible results from the first application, in a comfortable and non-invasive way. ICE21 finds its scope of application in the use of physical treatment by cold and electrostimulation, particularly for the reduction of the excess located adiposity and the located lipo-dystrophy (subcutaneous connective tissue disease, due to poor cellular drainage based on weakness in the microvasculature) and the firming.
These blemishes usually appear with manifestations of poor elimination of toxins and water retention, that often result in a reduction of vascular functionality. These symptoms, usually referred to legs, are progressive represented by a condition of peri-malleolar oedema and/or phlebo-lymphoedema, accompanied by a feeling of heavy legs and cold feet. May arise paresis and cramps, mainly during the night. Pain could be due to traumas, even moderate. Are present thread veins, micro varicose veins or varicose veins. The skin changes are represented by variation of skin colour and variation of skin keratosis.
The treatment carried out by ICE21 on fibrous type cellulite produces the damage of fat cells, with a consequent increase in the permeability of the cell membrane and consequent alteration of the cellular content (triglycerides), while in the cellulite oedematous type determines the draining of the liquids contained in the interstitial spaces with stimulation of the microcirculation. The treatment with cryo-lipolysis and electrostimulation determines a lipolytic action of fat cells able to firm dermis and to reshape skin.